The right light for your work environment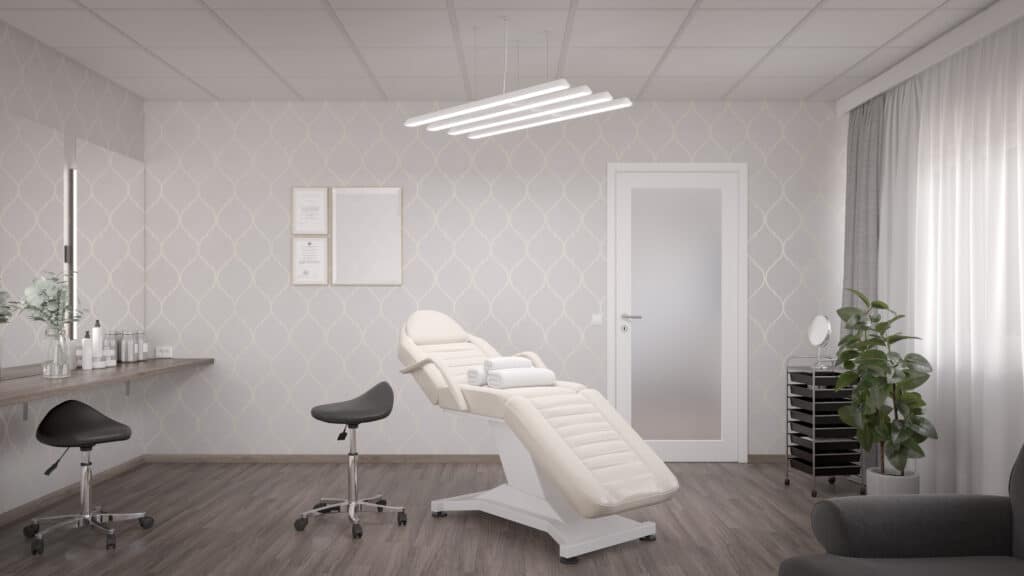 D-tec has been working on developing lighting for 30 years. The goal has always been to offer the best possible lighting conditions for the most demanding customers. For us, this means getting as close to the world's best light source as possible, the sun. Our products are designed and manufactured to recreate as natural daylight as possible in your workplace. Don't miss our innovative Light Lab on the website where you can try our lighting in different environments and see the difference between day and evening. Also try indirect light as well as change the light temperature.
Daylight is the basis for the lighting of the premises during the bright part of the year and 24 hours, and helps the workplace to save energy by using less electric lighting. Daylight is also important for biological functions in the body to work so that we feel good and can concentrate on our tasks.
Planning the lighting environment carefully not only improves the working environment, but can also achieve other positive effects such as a more stimulating workplace. Lighting in the workplace should make it easy to see and perform the tasks and contribute to a comfortable environment that is stimulating for the work. Some of the basic requirements for good lighting are:
enough light in the right place
as little dazzling light as possible
an even light on the work surface
not too much contrast between workspace and surroundings.
There is a lot of research on light and how we humans are affected. Read the interesting summary from the Swedish Work Environment Authority about the effects on our health: Daylight requirements and outlook on the workplace: Effects on health and behaviour (RAP 2019:2), Knowledge position.
We have gathered our best tips in the Light Manual that tell you what to consider when choosing lighting and planning work environment, dtec-handbook-2020-eng-web-3.pdf (d-tec.se).
Light up your everyday life!